Compact System
MBASS30V3
The MBASS30V3 sampling system is the convenient and battery-powered platform used to operate the air sampling heads LKS100 and LKS 30, the particle sampler PS 30, the filter adapter FA 30 and the allergen sampler AS100.
With the MBASS30 system and the corresponding sampling heads, impaction and filtration can be performed.
MBASS30V3 offers the flexibility you expect from a modern and robust microbiological sampling system.
The performance features of MBASS30V3:
Battery operation, more than 22,000 liters of sampling air with one charge
Electronic volume flow adjustment from 30 l/min up to 100 l/min
Sampling volumes preselectable from 10 to 10,000 liters
Start delay from 1 second up to 24 hours
Illuminated 4.3 inch color display with touch operation
Integrated temperature sensor and connector for external temperature/humidity sensor HC2A-S
Integrated barometric sensor
Ring buffer for data of the recent 100 samplings including the sampling process data (logging)
Robust anodized aluminum housing with two tripod sockets
Brushless fan motor
Encapsulated air flow to avoid contamination in the housing
Integrated testing program
USB interface for PC connection
USB interface for memory stick to export the sampling data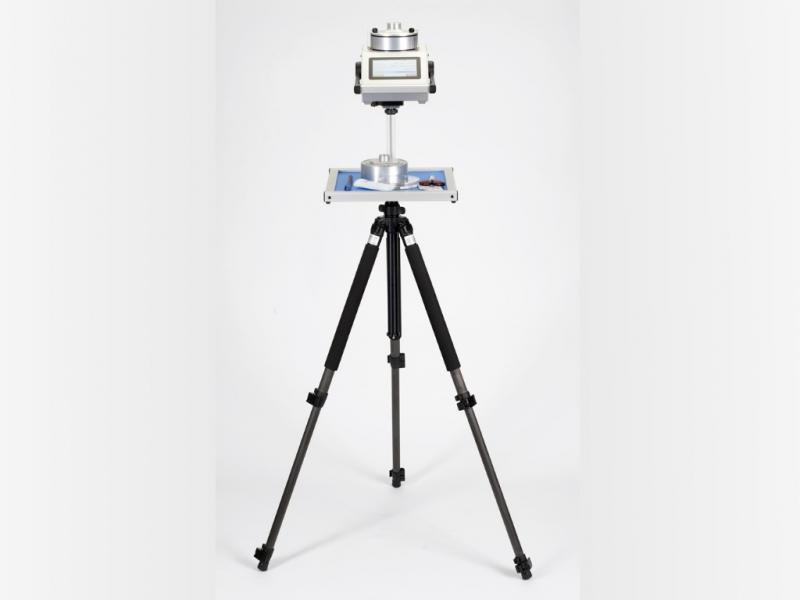 MBASS30V3 is the system for microbiological air samplings:
for examinations of microbiological pollutions in indoor areas
for hygiene testing of air-conditioning systems
in clean rooms in the pharmaceutical industry
in the production of medicaments in pharmacies
in hygienically-sensitive production areas and facilities in the food industry
in medical environments with very stringent requirements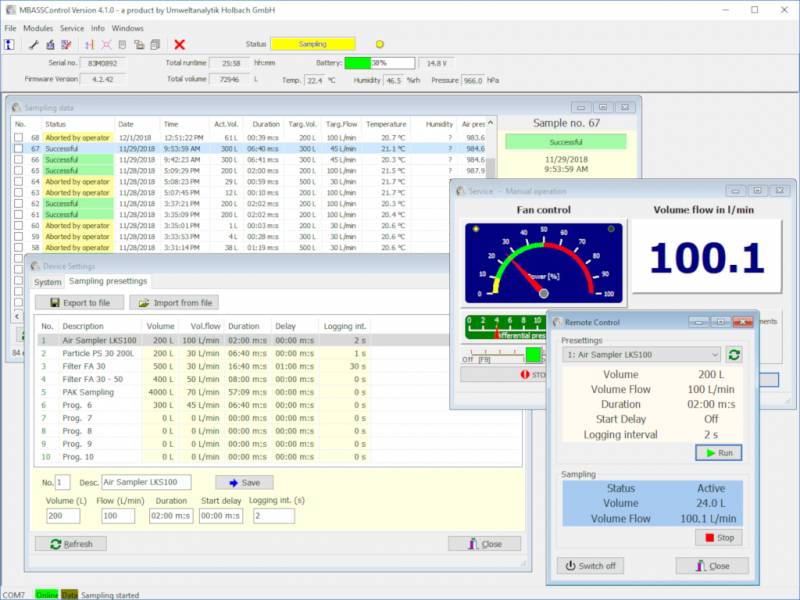 Using the MBASSControl software, included in delivery, you can:
Easily configure MBASS30V3 (all settings can also be changed directly on MBASS30V3)
Remotely control MBASS30V3
Read, store and export the saved sampling data to EXCEL worksheets
Perform updates of the firmware (Operating system of MBASS30V3
Modify adjustment data
Read the error memory
The sampling data and sampling process data can be directly exported to EXCEL templates (included in delivery). The EXCEL templates can be adapted to the corresponding task by the customer.
The PC software MBASS30 runs on the operating systems Microsoft Windows Vista and newer. Microsoft Windows and EXCEL are not included in the delivery of the MBASSControl software.
MBASSControl only supports MBASS30V3.
Windows, Vista and EXCEL are registered trademarks by Microsoft Corp.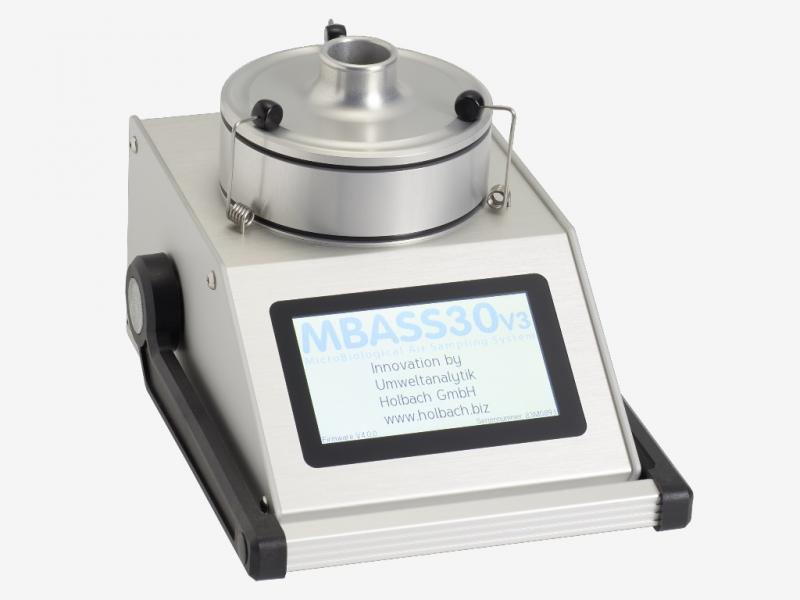 MBASS30V3 base device
Quick-charger
Manual
USB connection cable
MBASSControl Software for configuration, remote control and data transfer
Sampling heads according to the ordered configuration
Handling case according to the ordered configuration (optional)