Air Inlet Funnel
LET40
With the air inlet funnel you can comfortably and easily conduct air from ceiling air outlets into the air samplers LKS 30 and LKS100. This allows for sampling of air from ventilation systems without drawing external air.
Accessory to LKS 30 and LKS100
Large inlet area of 40 x 40 cm
Foldable to a length of just 39 cm
Windproof and wipeable nylon textile
Robust spring steel rods
Magnetic fixing for fast assembly and disassembly
For isokinetic microbiological air samplings within the system, e.g. inside of air ducts, we recommend the transverse adapter with the corresponding inlet nozzles.
Application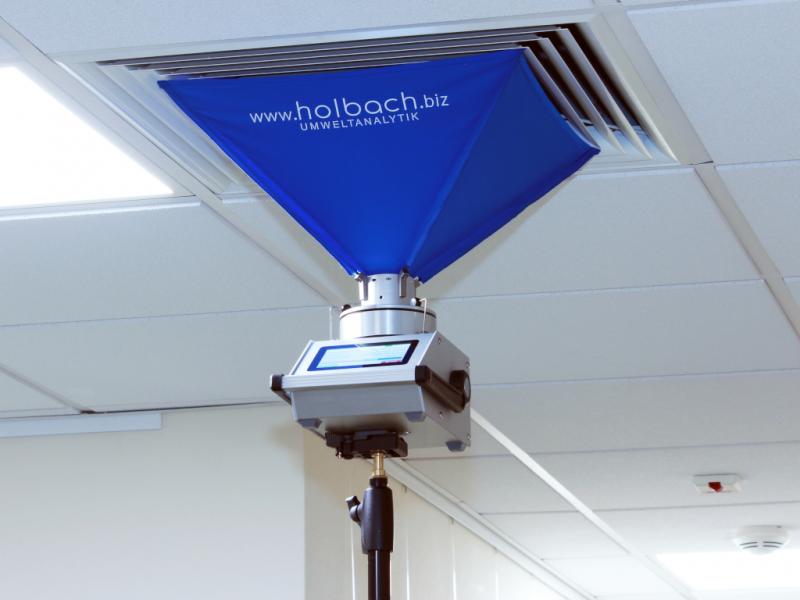 Using the air inlet funnel is easy and secure:
Prepare the sampling device while the tripod is low and start the sampling with starting delay. During the delay, position the device with the air inlet funnel under the air outlet grid. Done.
Downloads
Downloads for this product:

Data Sheet LET40

Operating Manual LET40
Downloads for this product:

Data Sheet LET40

Operating Manual LET40